Ominous Clouds: Rainbows, Lightning Storms, Magic ...
€4,99
Multicolored nebulae and lightning storms, plus an assortment of ominous clouds and magic shield orbs. Wonderdraft ready! Now includes .dungeondraft_pack for quick install in DungeonDraft!
Creator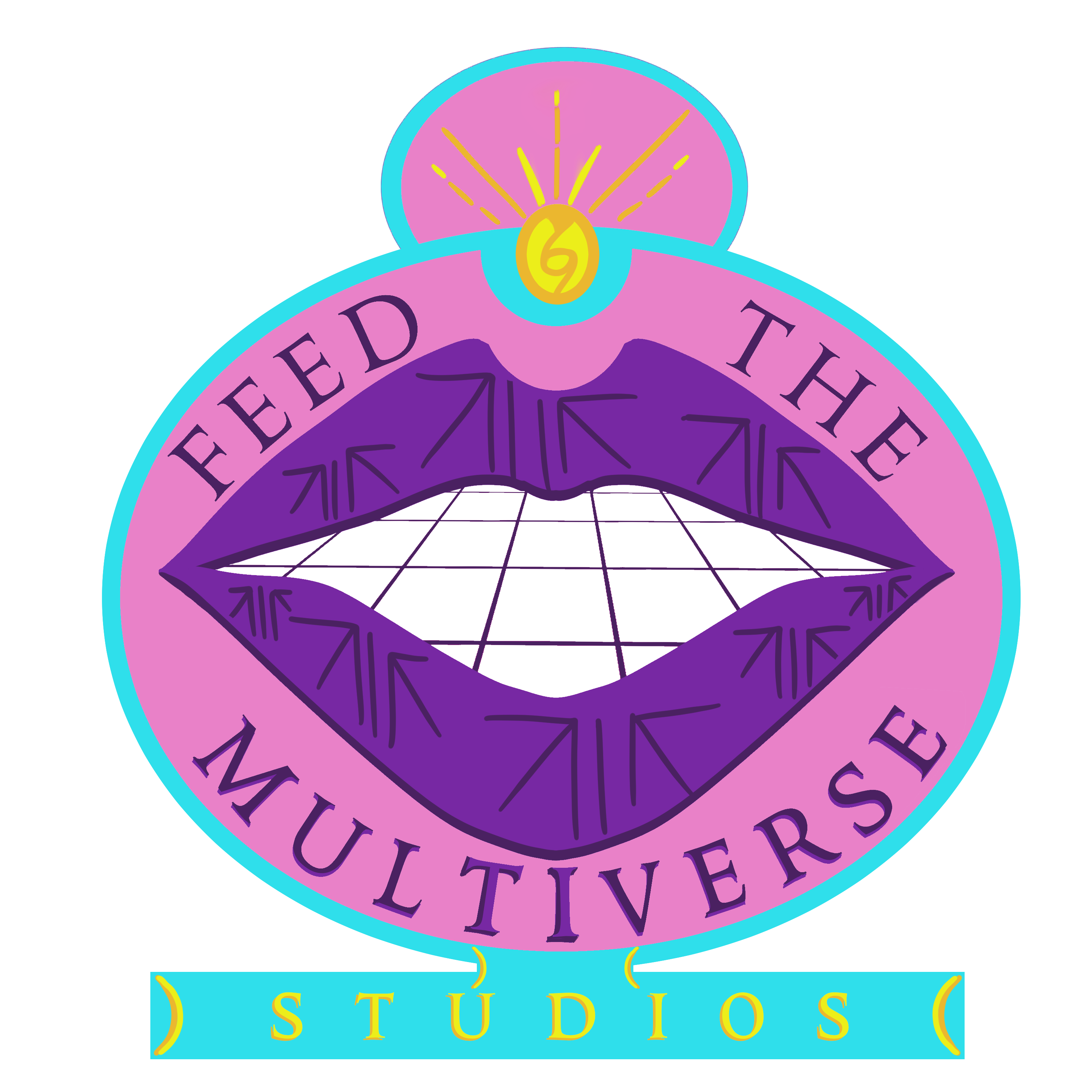 Private Message
Description
August 29 2022 Update! Now Wonderdraft Ready! Colorable Objects!

Now includes a .docx file with a link for the Wonderdraft file layout version! Includes a colorable objects set!
July 14 2022 Update! Now DungeonDraft Lighting and Colorable Ready!
I have updated this pack to include all of the assets as 'colorable' assets as well as the preset multicolors, and placed all of the storms under the 'lighting' toolbar as well, so you can place them as brightly colored splashes that interact with each other. If you already bought the pack, the download link is the same. It is also tagged now!
Install in DungeonDraft
Install in DungeonDraft by placing the .dungeondraft_pack in your assets folder and then activating from the assets button in the top bar of DungeonDraft.
How to install in Other World Mapper
Install the Storm feature image files in Other World Mapper by placing them in (Program
Files / Other World Mapper / Features / Ominous Storms) or use the art manager.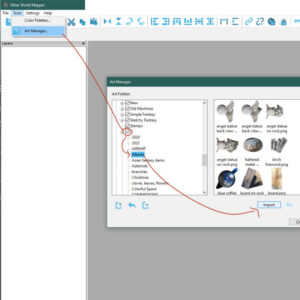 Magic Storms for DungeonDraft
If this scintillating prismatic weather is on the way, you know you're in for a bad day! …Or perhaps a great day, depending on your warlock patron! Behold, on the horizon, the rainbow clouds are roiling and it's about to rain beautiful pain!
88 Magical Weather special effects. Some are more subtle cloudy overlays, and others spell trouble if you see one of these rainbow lightning plasma clouds approaching. What fae horses ride within these plumes of smoke? Not all fell beasts ride in under dark clouds. Perfect for colorful eldritch fantasy set in the Faewild or the spiritual astral domain of a great ancient sorcerer… create weather that's unlikely to be seen on this earth, or add lighting-infused boiling magic effects as your party ventures ever deeper into the wizard's dream dimension.
These also work great in space to create alarming intergalactic weather or truly unhuman alien lifeform tokens! Use them to expand your solar system and galaxy maps! These are perfect as an expansion to my Ominous Storms package!
Effects come in rainbow, fire, blue plasma, green glow, poison, dust, and fell smoke, depending on the effect. All of the elements on the demo page "magic nebula storms" come in five options: orange fire, blue plasma, purple lightning, green light, and rainbow. All of the elements on the page "storm clouds" come in four options: ominous dark smoke, green poison smoke, dusty beige haze, and rainbow haze. 6 elements are round shield orbs, such as may be manifested by a magic user, and are shown on the page "magic shield orbs".
All items are isolated PNGs on square canvases ranging from 1400×1400 (suitable for 14 squares on a VTT, prints just smaller than 3 inches) to 2800×2800 (suitable to cover up to 28 squares on a VTT, prints slightly larger than 9 inches). All of these pieces are free-floating within their canvas, without distinct edges, so you can stack them however you please. You can download them to place on your maps separately to build up layers of effects with blend modes, or use directly as tokens and energetic reactions to magic casting or the change in scenery as the players trigger the shift into the faewild and the once white clouds turn into a rainbow dazzle that tempts them to stay, eat and dream forever.
Ominous Clouds contains beautiful, magical and impossible weather for your unreal setting.
Thanks for checking out my products designed to enhance your maps and bring ominous moods to your gameplay!
Space for DungeonDraft

License Information
License Type
CAL-NA-NCR
Posted by original creator
Name of creator
License Notes

You can include these items in your professional paid game as a streamer, and include them as part of a map you create intended for resale in a module or on its own. As long as the asset is part of a composition of your design, commercial use is permitted without requiring permission or credit. You cannot redistribute the asset as is or modified without communicating with me first.


Commercial License URL
Map Information
Assets used in Map




Map Size




Map Theme
Map Style
Content Information
Category
Tags
Asset Series
Vendor
Software Information
Verified to Work With
Dungeondraft
Mythkeeper Compatible
Follow this creator!And stay updated on new content, blog posts, updates and more by this creator!
Changelog
March 25 2022: Updated to add .dungeondraft_pack for easy install in DungeonDraft!

July 17 2022: Updated .dungeondraft_pack to include tags, colorable versions of the magic storm assets, and to include all of the variations as Lights within the program. Double the usefulness of this pack! The download link has not changed, just redownload it and replace the file in your DungeonDrafts assets folder then activate it in the assets manager as usual.
July 2022: Added .docx file with the download link (last one in the list), it's clickable for ease of access. Mild update to the .dungeondraft_pack to fix one tag error (nothing showed up under tag "Magic Storms"), update if that is meaningful to you.
Aug 29 2022: Added .docx file with link to Wonderdraft formatted folder. Unzip and place in your assets. If you bought prior to this update and want the Wonderdraft version, email or Discord message me.
Sept 5 2022: Fixed error on the .docx file. If you were unable to download the Wonderdraft version, email or Discord me and I'll send you the link!
Documentation
How to Install
Wiki