The Pool Room was begging for love and attention and so we finally get to see what's up with this room!  (Spoiler: nobody is playing Billiards or Snooker)
The Dungeondraft Architect's Pack #3 includes 119 unique assets, and a high-resolution encounter map.
10 walls (also provided as paths)
43 patterns – floors, artistic patterns and overlays (also provided as terrain)
23 paths (in addition to walls)
43 objects – decorative tiles, ornaments and platforms
"The Pool Room" map, 12×12, 256ppi (an expanded view of this pack's promo pic at full resolution without title watermark – extends the scene included other Architect's Packs)
This pack is licensed for personal use.  A commercial use version is also available in my store.
The Architect's Pack series includes Architect's Pack #1, Architect's Pack #2, Architect's Pack #3, Architect's Pack #4, and Architect's Festive Pack.  Packs 1-3 are available in a discounted Builder's Bundle.
Visit https://ko-fi.com/epsilon7430 for my free maps and to support my art.
Sample Map – "The Pool Room", showcasing assets from Architect's Packs #1 to #3, as well as my Rock Terrain Pack 1 and 2, and Water on the Rocks Pack.  Also featuring interesting assets by White Fox Works.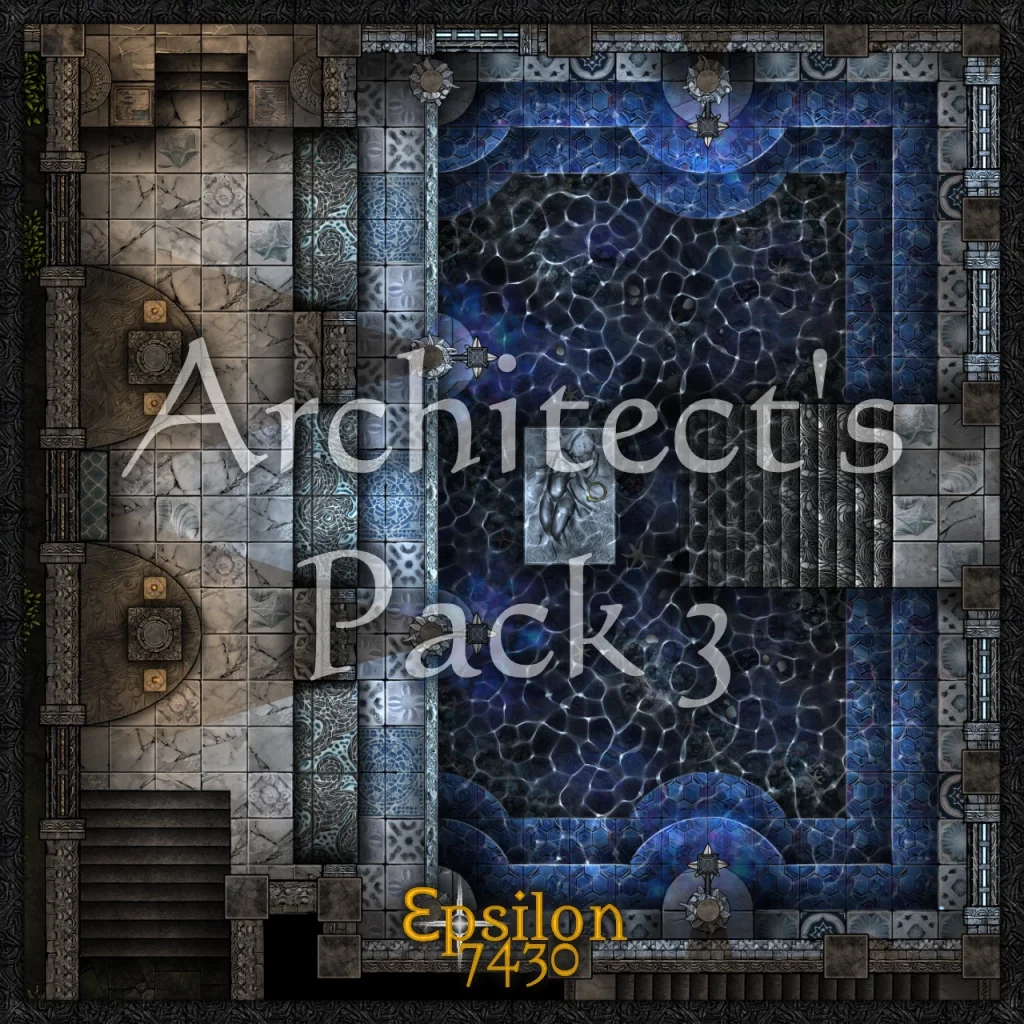 More information
The item has been verified to work with
Dungeondraft
.