AoA Bergs And Floes
Icebergs and ice floes for Wonderdraft.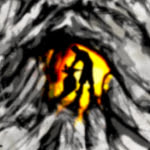 €2,00
Iceberg and Iceflow assets for fantasy cartography.
These assets are set up for use in the Wonderdraft map making software, but are also useable in any graphics/art program.
Non-commercial use only.
A license for commercial use can be purchased separately to the assets here.
Please see the images for the content you can expect. There are over 230 unique assets, all of which are provided in both Wonderdraft's custom color and sample colors format.
I recommend downloading the free sample pack first to see if you will enjoy using these assets. You can download it here
More information
The item has been verified to work with
Wonderdraft
.This asset is compatible with
Mythkeeper
.
Extra information
The example map in the gallery uses my other Wonderdraft assets. You can find these in my store.
The example map also uses JChunick's Rough Seas theme, which can be found here
License information
This asset pack or map falls under the
Other
license.
This item has been uploaded by the original creator.
Additional notes
Please see the license information on the external link page.
General Enquiries
There are no enquiries yet.