The Dungeondraft Rock Terrain Pack 1 includes:
20 different terrains in 3 different colour styles: greyscale (for caves and shadows), rusty brown (awesome to behold), and olive green (60 terrains in total).
3 of the terrains are also patterns, with and without floor tiling. 
2 generic tile overlay patterns are included so that you can overlay any terrain or pattern to make interesting floor tiles.
Terrains are designed to be blended together and best results are achieved with Dungeondraft's "smooth blending" option enabled.  Because blending textures is so much fun, be prepared to enable all 8 terrain slots!
This pack is licensed for personal use.  A commercial use version is also available in my store.
The Rock Terrain pack series includes Rock Terrain Pack 1, Rock Terrain Pack 2, Water on the Rocks Pack, Wastelands Pack, Colorful Caves Pack, Horror Terrain Pack, Bloody Bones Terrain Pack, Ice Pack, Drylands Pack.  All of these packs, except the Ice Pack and Drylands Pack, are available in a discounted Terrain Bundle.
Visit https://ko-fi.com/epsilon7430 for my free maps and to support my art.
This sample map was made using Dungeondraft, featuring tile floor patterns from this pack, and assets by Forgotten Adventures: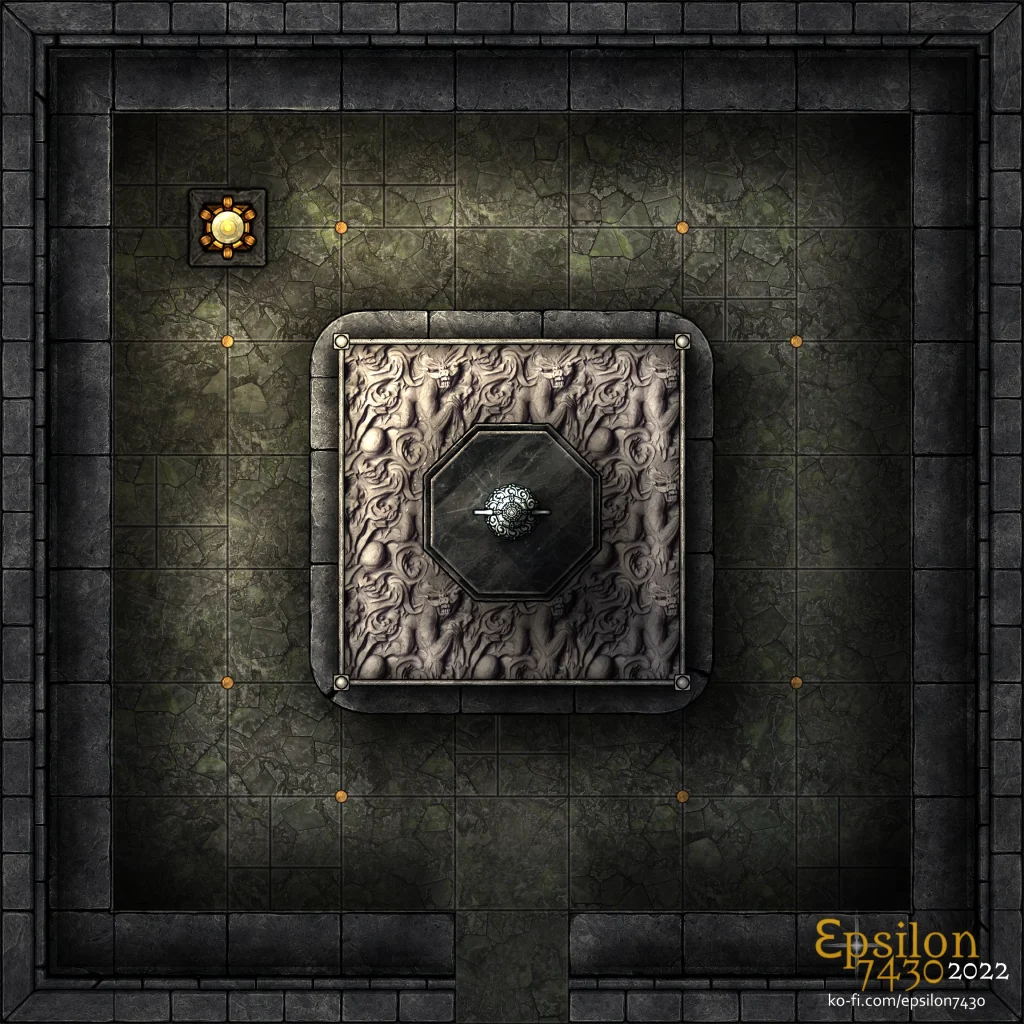 More information
The item has been verified to work with
Dungeondraft
.