Extend your world map beyond the Prime Material Plane!
This Wonderdraft theme pack includes 2 texture matching themes, 1 ground texture, 5 "water" textures, 1 silver cord path, and 9 unique planar gate symbols that offer views into your multiverse (white and also colorable).
Tip for best results: place your planar gates on a symbol level above any terrain assets visible inside the portal, and hide land edges by coloring land/water Astral White.
Personal Use license.
Visit https://ko-fi.com/epsilon7430 for my free maps and to support my art.

The map below was made with Anzhc terrain assets and the stock Wonderdraft Pastel theme.
Planar gate symbols can also be used in other types of maps, like the example below, made with stock Wonderdraft and symbols by T.A. Mapping.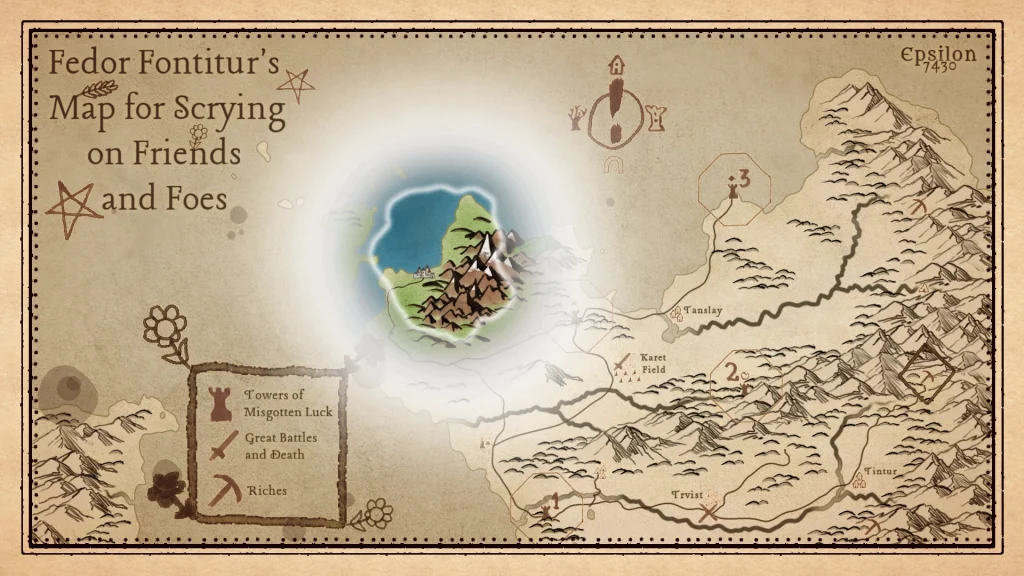 More information
The item has been verified to work with
Wonderdraft
.