Tokens: World War 2 — German Vehicles 01
€5,00
70 unique tokens || 422 with variations || Dungeondraft compatible, PNGs, and WebPs for VTTs
Creator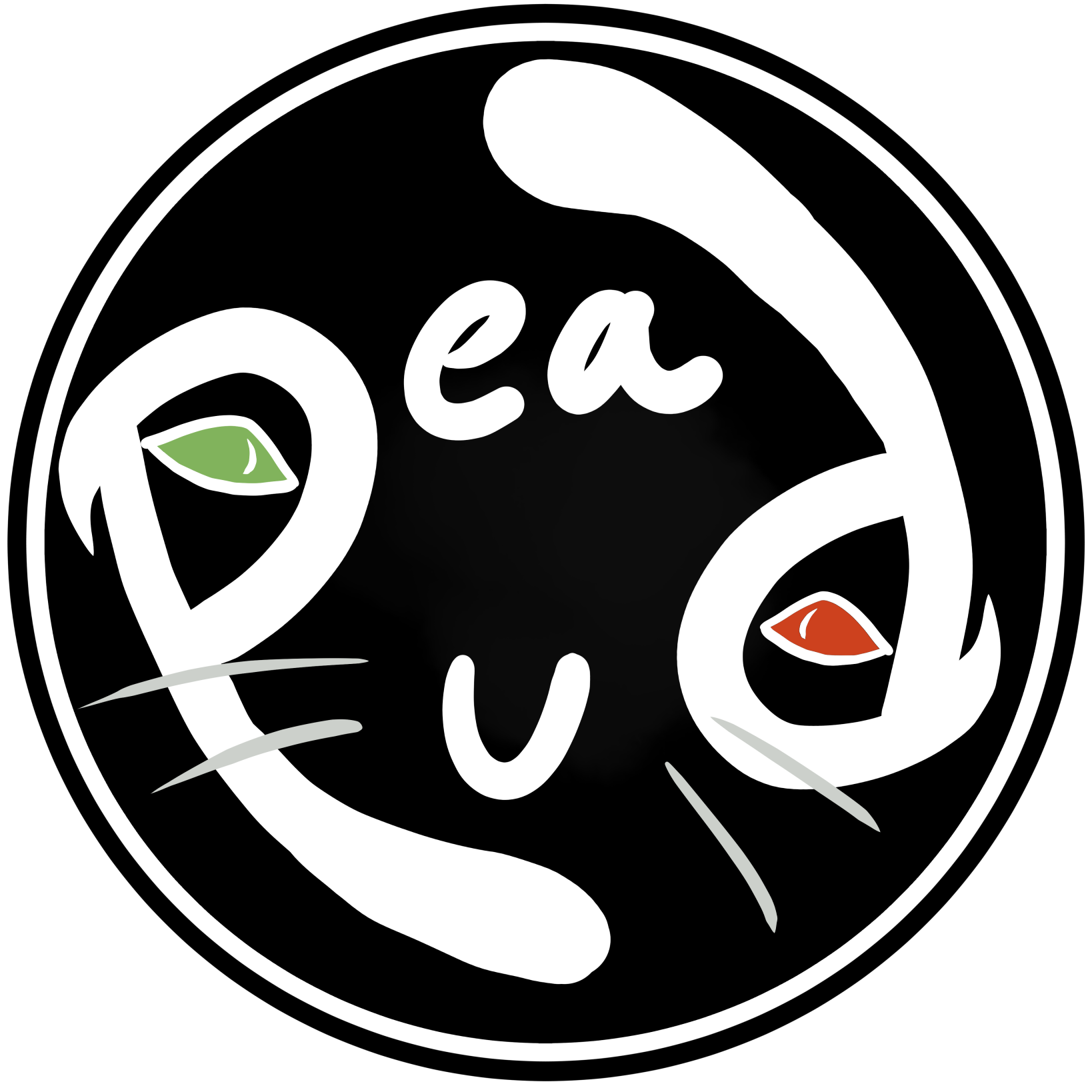 Private Message
Description
Due to existing file size limitations of CA, the GET button will redirect you to our Gumroad where the purchase can be made. 
This is the Token Version of our World War 2 German Vehicles pack.
The battlemap version of this pack contains all the assets here + extra assets for creating your own custom tank.
This pack contains:
 It contains assets that have been optimized for VTTs, but can be used as battlemap assets as well.
– 70 unique tokens (422 if you include variations)
All tokens have 6 color variations or camo
(Colorable(red), Gray, Desert (beige), Winter(white), Gray_Camo_S(Summer camouflage), Gray_Camo_A(Autumn Camoflage)) 

The tokens can be divided into the following categories:
– Vehicles
– Vehicle Hulls (A Vehicle without the guns/turrets)
– Vehicle Turrets (Standalone turrets for use with hulls)
– Vehicle Guns (Standalone Cannons/Guns for odd attachment)
Creator Commentary:
This pack along with its larger version, features a lot of experimental ideas. Personally, I haven't seen many other packs like it, so am very curious regarding feedback on this pack. Do you like its modularity? Anything seem off to you, problems? I want to make more packs like this, but wonder how much effort is worth it. So if you get a chance, I'd be really glad to get some feedback.
This pack's features:
1. Scale
The vehicles in this pack have been drawn to a realistic scale using historical information. They should be almost identical to their historical counterparts. Granted small discrepancies probably exist here and there.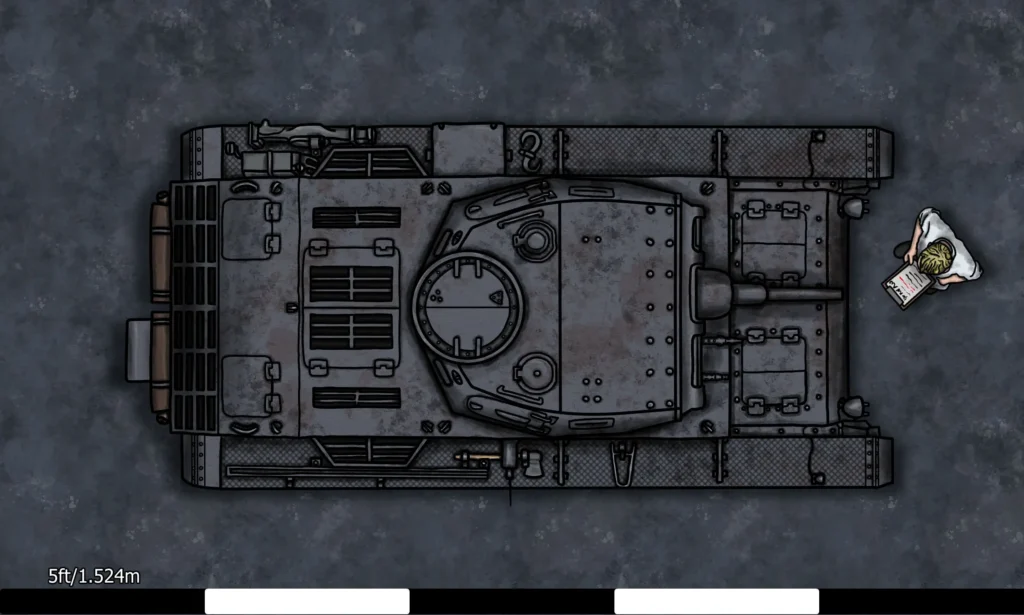 2. Shadows
The tokens that lack inbuilt shadows allow for accurate dynamic shadows within VTTs. For example Foundry VTT has a modules and macros that allow shadows to adjust depending on what direction the token is facing. This allows for more flexibility, realism and ultimately immersion in your games! 

The above demonstration shows the power of dynamic shadows. Notice how the shadow moves
with the rotation of the token. Most aspects of the drop-shadow can be modified.
Currently, I am only aware of how to do this is Foundry VTT, it requires the following module:
– Token Magic FX (Then you can create and use this macro: Drop-Shadow .txt, to activate the drop-shadows)
(The macro is just an edited version of an existing macro within the module, it just removes the jitter animation)
3. Colorability
The colorable (red) variants of the tokens have the ability to be easily recolored within FoundryVTT using the following modules: 
– Mass Edit 
– Token Magic FX
4. Modularity 
This pack allows you to mix and match turret/guns on whatever hulls you desire. Want to put a Panzer I turret on a Panzer VIII or visa verse go ahead! The modularity also allows for rotating turrets. Though know that this advanced feature may create difficulties with selecting items in certain VTTs.
Downloads (3):
(1)  A .dungeondraft_pack file to use in Dungeondraft. (Scale: 256px per 1:1 grid unit; 256px = 5ft) 
    The DD variant is slightly smaller to allow seamless usage with the in-software grid units. (No need to rescale each asset)
(2) A .zip folder containing .PNGs to use wherever  (Scale: 512px per 1:1 grid unit; 512px = 5ft)
(3) A .zip folder containing .WebPs to use wherever  (Scale: 512px per 1:1 grid unit; 512px = 5ft)
Free sample version:
Not available yet.

More PeaPu:
If you want to help support us long-term feel free to check us out at: patreon.com/PeaPu
License:
If you wish to use the items commercially, you have to be subscribed to our Patreon at the Tiers which allow for commercial usage, please read the terms for more information
Contact:
If  you have any questions, inquiries, complaints, or just want to say hi, feel free to join our PeaPu Discord Server! We're always active there.
Or you can find us on the Cartography Assets Discord!
Or send us a "Private Message" via the CA messaging system. 
License Information
License Type
Other
Posted by original creator
Name of creator
License Notes

Our license is a little unique and to avoid confusion I would recommend you read it here on our Patreon Page.
TL:DR
Personal use only.
Commercial use allowed if: You are subscribed to our Patreon at a commercial tier.


Commercial License URL
Map Information
Assets used in Map




Map Size




Map Theme
Map Style
Content Information
Category
Tags
Asset Series
Vendor
Software Information
Verified to Work With
Dungeondraft, Foundry VTT, Inkarnate, Photoshop, Roll20
Mythkeeper Compatible
Follow this creator!And stay updated on new content, blog posts, updates and more by this creator!
Changelog
Documentation
How to Install
The .dungeondraft_pack files are a format that is packed specifically to be used with the Dungeondraft software.
If you unpack the pack using specialized software, the images will be in the .WebP format.
How to install for Dungeondraft:
1. Download the .dungeondraft_pack file
2. Create a folder where you store all your dugeondraft packs like this one.
3. Place the downloaded file into the folder.
4. Open Dungeondraft
5. In the top menu, click the "assets' button.
6. A Custom Assets window will pop open. There, click on "browse" to select your folder from step [2 and 3]
7. A list of assets that you've downloaded should appear in the menu.
8. Select your desired asset and press accept.
9. When creating a new map, double-check that your selected assets have been chosen via the "edit asset pack selection" menu.
10. Enjoy creating your map with dope assets!

The .zip file contains PNGs, these are lossless images that can be imported into almost any software, be it photoshop, GIMP, Inkarnate, Roll20 or whatever.
The installation method is specific to whatever software you wish to use them with.

Wiki