Become a Patron!
2 Chairs (colorable)
1 Freestanding desk
3 Desks, combined table and chair. (2 colorable)
1 AV cart, Tube style television on cart.
Overhead projector
Overhead projector on.
2 water fountains
Film projector
Film projector on
Slide projector
Slide projector on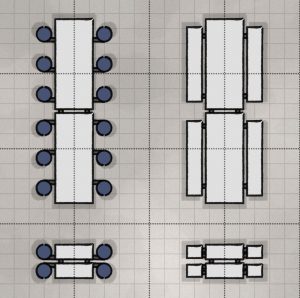 Cafeteria tables. Stool and bench folded and deployed.
Chalk bord
Dry-erase white board
More information
The item has been verified to work with
Dungeondraft
.