Shadow Pattern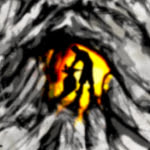 Free
Update: now with added gradient shadow paths to be more useful.
This is a very basic one.
Basic, but useful.
It allows you to add a shadow using the pattern tool. This means you can create any shape you like. However unlike other shadow options it will always have a hard edge, so best used for objects with hard edges. Being a pattern it can also be used with layers.
You can now use the included paths for soft edges i nany situation you can draw a path along the outline).
More information
Not specifically tailored for any software
License information
This asset pack or map falls under the
CAL-NR
license.
This item has been uploaded by the original creator.
Additional notes
CC0 Do whatever you like with it.
General Enquiries
There are no enquiries yet.