This asset pack includes:
2 textures of sky(Best when combined)
1 path in 7 variations of opacity(for precise blending)
They are almost the same texture(path and texture), so they join seamlessly together, even without transitions set.
They even can be used to alter original texture.


(Used 100% opacity path for this showcase without transitions set)
Works really good with other asset packs too, like FA*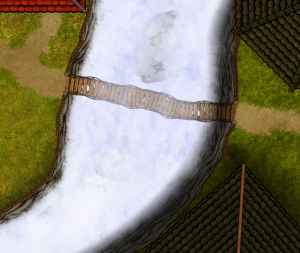 *There was used 1 additional sky path, which is currently unavailable and wont gonna be part of this pack(But they are the same texture practically, so it doesn't matter much)
I just noticed that there is not much sky assets, so i made my own, it was surprisingly easy to do decent stuff to start such type of map with.
More information
The item has been verified to work with
Dungeondraft
.
Extra information
Forgotten Adventures assets are used in second showcase picture.