AoA Trees Full
€ 1,75
Total downloads: 1811
AoA trees and tree cluster assets. Non-commercial license (Personal use only).
**Updated to V1.1**
Creator: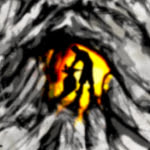 AoA Store

Compare
Description
** Updated to version 1.1. See notes at end of description. **
(If you purchased the previous version of these assets then it is important you read the information at the end of this section for directions on how to download the new files).
A large collection of tree assets for Wonderdraft and other fantasy mapping purposes.
These have been packaged especially for Wonderdraft, however the assets are just images in folders and could easily be used with other software.
This full pack contains over 90 tree assets across 21 different types of tree/forest/woodland. Assets are provided in both Sample Color and Custom Colors versions. Together these assets comprise of over 1000 individual images per color mode. 
Assets are provided in a variety of clusters and individual trees. Clusters come in two sizes, normal and large and are intended to speed up the process of creating large forests and woodland, and reduce the number of assets being used on the map. The larger the asset you use, the less control you have, but the greater the efficiency gained and the quicker it is to place your forests.
As an example of the efficiency that can be gained, the main sample map image in the gallery (the one separated in to 3 sections) contains just over 700 tree assets in total.
Please see the image gallery for contents.
Additionally I have included as part of the asset pack a zip file with every individual tree image used to make these assets. This will enable you to create your own customised asset packs from them, if you are confident enough with creating custom assets to do so. These are covered under the same license so you may only do this for personal use (ie assets you make with them cannot be sold or shared).
A free sample version of this asset pack is provided here, so that you can see how it works before purchase, or if you are simply not in the privileged position of being able to splash out hard earned cash on this hobby of ours.
These assets are provided with a non-commercial license (personal use only). You can purchase a commercial license for these assets here.
Update to V1.1
Additional High Contrast version of assets added (see gallery image)
Errors with Mythkeeper files corrected
Asset packs reorganised
If you previously bought this product then due to some technical difficulties updating it you will only now be able to download the license file, to ensure you continue to have access to your products I have updated this file with an external download link to download the latest version of the assets. You can download this new file from the downloads section of your account. This does not affect anyone who purchases the current version, who will retain access to all the downloads via this website. Apologies for the inconvenience.
License information
CAL-BY-NC-NS
Yes
The license information is contained in the file linked below. Please ensure you understand the terms under which these assets are provided prior to using them.