Merchants are reporting that trade through the pass is being threatened by unfriendly creatures.  The pass has always been a problem, having lots of caves that are attractive to goblins, and far more loathsome creatures.  The region desperately needs a stalwart party of adventurers to sweep it clean and help restore the local economy.
This map has a variety of uses.  It can be a simple regional map or used as a hex crawl with a party marker token.  Depending on the capabilities of your VTT, the full-size map could have individual tokens running about.  Combine it with large scale encounter maps and you'll be able to keep a party of adventurers busy for weeks.  Gridless.
Pack includes three files:  1) Full color WEBP 4800 x 3000 pixels; 2) Full color JPG 2100 x 1330 pixels (for Roll20); 3) Sepia-toned JPG 2100 x 1330 pixels.
Happy exploring! 
Map samples: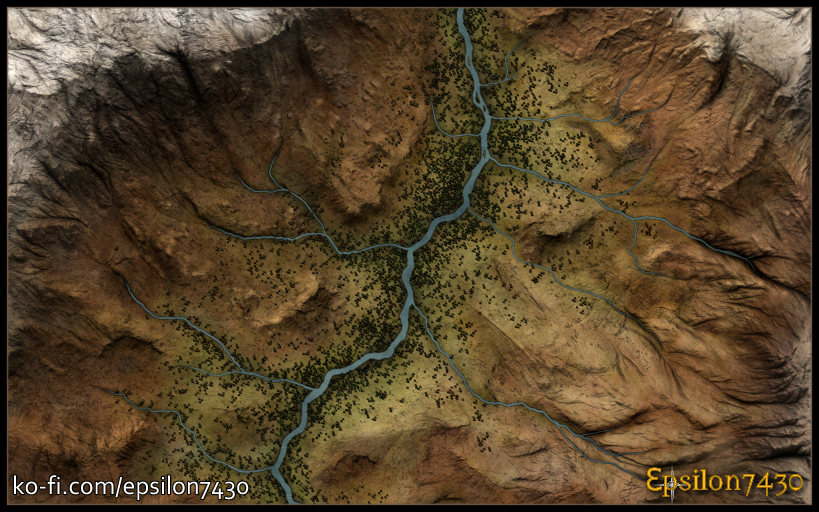 More information
Not specifically tailored for any software
Extra information
Anzhc terrain assets, trees and scrub from my Topo Tree Pack.
webp - 4800 x 3000 pixels
jpg - 2100 x 1330 pixels