Total downloads: 28
Cthulhu Architect Weapons
Get modern weapons for your games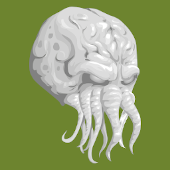 €2,99
Hello, I am Cthulhu Architect and I design modern assets & maps. 
Included you will find 83 weapon tokens to use in your maps.
39 Hand to Hand weapons
10 Handguns
5 Shotguns
7 Rifles
6 Machine Guns
2 Submachine Guns
14 Miscellaneous weapons
You can download for free many more dungeondraft asset packs on my Patreon page if you subscribe on "Nyarlathotep Tier".
More information
The item has been verified to work with
Dungeondraft
.
License information
This asset pack or map falls under the
CAL-BY-NCR
license.
This item has been uploaded by the original creator.
Additional notes
You can use my assets for commercial use as long as you add a proper attribution for Cthulhu Architect and point to my webpage https://cthulhuarchitect.com
General Enquiries
There are no enquiries yet.