Total downloads: 967
BluBerrey's MEGA-PACK City Tiles | Colored
This pack includes:
Base city pack -,3€
Rugs'n'Ritches -,3€
RiversRunnin -,3€
KeepsAndCastles -,3€
SeasAndShores -,3€
This pack will give you all 106 tiles available for the base city type, for a fraction of the price! If you want all my work, this is the best way to get it!  You can still expand on this pack by purchasing my 118 single assets pack, and add fields, individual houses, roads, ships etc to your city maps!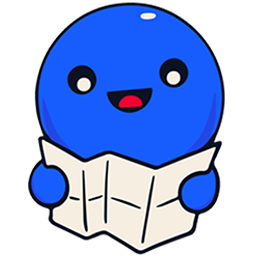 This pack consists of the base city pack and all of it's addon packs and even single-release tiles, giving you a total of 106 tiles. You will find everything you need to make the sprawling city map your world needs! Create wall systems, forts, shorelines, villages, fields, low-income areas, ritch quarters, cathedrals, parks docks, and more! I would strongly suggest getting the single asset pack, that will give you 118 further assets to work into your designs. Place houses, fields, ships, trees, and much more!
I plan on releasing more single-asset addon packs in the future for even more customization options, so stay on the lookout!
As always the tiles are available both in _pack file for Dungeondraft, and in PNG files for image editing softwares.
Happy Building!
More information
The item has been verified to work with
Dungeondraft
.
License information
This asset pack or map falls under the
CAL-BY-NC
license.
This item has been uploaded by the original creator.
Additional notes
No additional notes have been added by the creator.
General Enquiries
There are no enquiries yet.