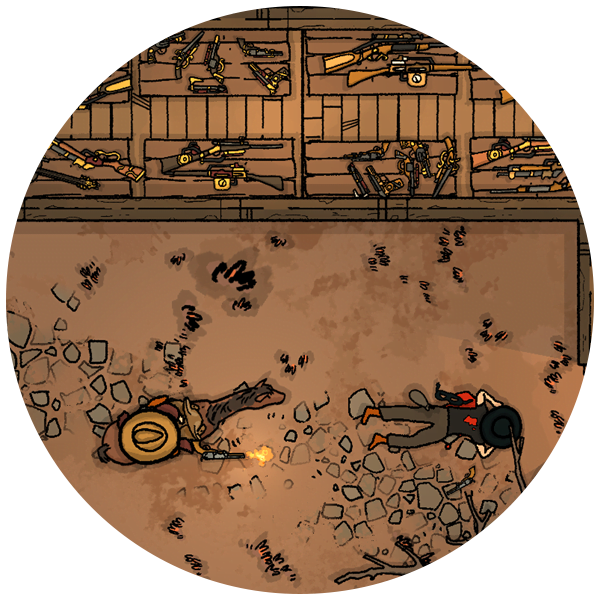 Outlaw: Western Style Assets
Saddle up and head west with Outlaw, the ultimate asset pack for creating Western-style maps. Featuring over 100 images, this pack includes everything you need to bring the Wild West to life, from different types of guns and rifles to cowboy hats, gloves, and boots. Steampunk variants are also included for a unique twist.
Other assets include bandit hats, a beer, a scarf, prisoner uniforms, wanted posters, cacti, tumbleweed, saddles, and gun holsters. Both image files and a Dungeondraft-ready package are included for your convenience.
What's included?
100+ images
Different types of guns & rifles
Also included are steampunk variants
Cowboy hats, glove and boots
Bandit hats
A beer
Scarf
Prisoner uniform
Wanted posters
Cacti
Tumbleweed
Saddles
Gun Holsters
Both image files and a Dungeondraft-ready package
Humans depicted in example images are not included. They are from the Dellos asset pack. 
More information
The item has been verified to work with
Dungeondraft
.