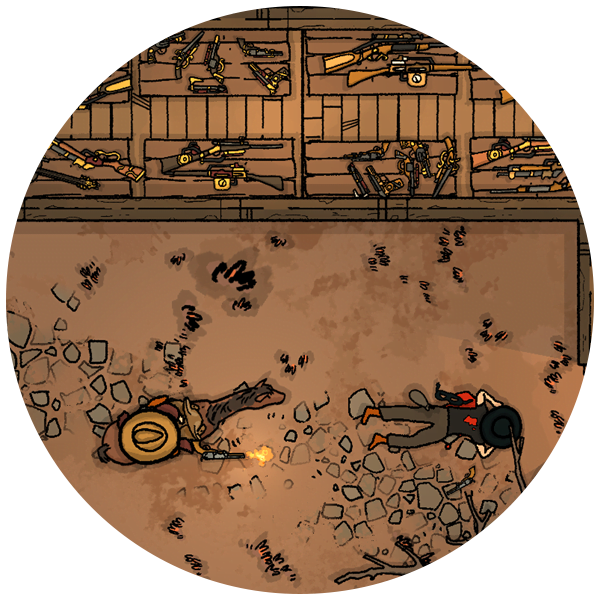 Many have experienced a lack in western style asset packs on the internet. Well, here you go! Outlaw gives you the assets you need to make any Western style map. Grab a gun and grab a hat and let's start mapping!
What's included?
100+ images
Different types of guns & rifles
Also included are steampunk variants
Cowboy hats, glove and boots
Bandit hats
A beer
Scarf
Prisoner uniform
Wanted posters
Cacti
Tumbleweed
Saddles
Gun Holsters
Both image files and a Dungeondraft-ready package
Humans depicted in example images are not included. They are from the Dellos asset pack. 
More information
The item has been verified to work with
Dungeondraft
.