AoA Mountains and Hills (commercial license)
€ 5,50
Total downloads: 167
Mountains, volcanoes and hills for Wonderdraft (commercial use)
V1.1
Creator: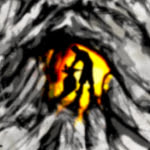 AoA Store

Compare
Description
**Update to V1.1**
(Fixed incorrect Mythkeeper file)
This is the commercial use full AoA set of mountains, volcanoes and hills. 
You can download the sample set on this website for free to try out the style prior to purchasing, or if cash is tight they are perfectly serviceable on their own, if a bit limited in scope and variety.
Please make sure you read and understand the license information. If you purchase these assets please ensure you download the license file and retain proof of purchase.
Assets are provided in both custom colors and sample color versions (except volcano smoke and lave, which are normal). Please view the image library to see the contents of the asset pack (over 400 assets in total) and examples of it in use.
This purchase includes the full set of assets plus a commercial license; you do not need to purchase the non-commercial asset pack in addition.
To install these assets unzip the "AoA_MountainsAndHills" folder that is inside the zip file and place it directly in to your Wonderdraft assets folder.
License information
CAL-BY-NCR
Yes
Please read and make sure you understand the below license information before purchasing this asset pack.