Emi's Fall Colors Pack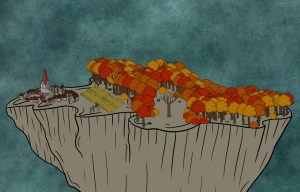 The items in this pack will bring a unique look to any forest. Usable in themed map or by those just looking for a pinch of color.
If your interested in the sky island holding this quant forest that pack can be found on my store page for free.
Contained in the pack are 6 hand-drawn with 4 custom color clumps of grass to further improve map.
If you looking for some other colors then fret not there are colorable variants as well.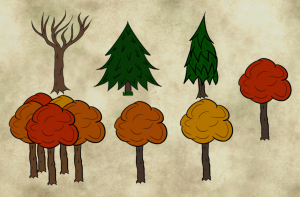 Is it really fall colors with out trees. Included in the pack is 3 custom colored fall themed trees and one that has shed its leaves already. Additionally there is two evergreens to add variety.
These tree can also be colored any way you please to fir you map and theme.
Lastly, fall color bushes. Not often associated with the fall season, but bushes also can be just as colorful as their taller counterparts.
These 5 bush variants can also be colored to fit your needs.
For any additional questions or if you want to inquire about getting some assets of your own made join the discord.
https://discord.gg/NRYb8dgW6j