This pack takes terrain beyond the earth tones without becoming weird.
The Dungeondraft Colorful Caves Pack includes:
88 terrains. Most match each other and have different styles and color combinations: rainbow-hued, Feywild and green-hued.  Greyscale versions are also included for good measure, as well as a pure black terrain that can be useful for shading (though I recommend using shadow and grunge assets available found in other creator's packs, so you don't lose terrain detail).
Terrain textures are designed to be blended together and best results are achieved with Dungeondraft's "smooth blending" option enabled.  Because blending textures is so much fun, be prepared to enable all 8 terrain slots!
Note: this pack only includes terrain textures, i.e. no walls.
This pack is licensed for commercial use.  A personal use version is also available in my store.
The Rock Terrain pack series includes Rock Terrain Pack 1, Rock Terrain Pack 2, Water on the Rocks Pack, Wastelands Pack, Colorful Caves Pack, Horror Terrain Pack, Bloody Bones Terrain Pack, Ice Pack, Drylands Pack.
Visit https://ko-fi.com/epsilon7430 for my free maps and to support my art.
This sample map features a blend of terrains from this Colorful Cave pack with greyscale terrains and cave walls by Forgotten Adventures: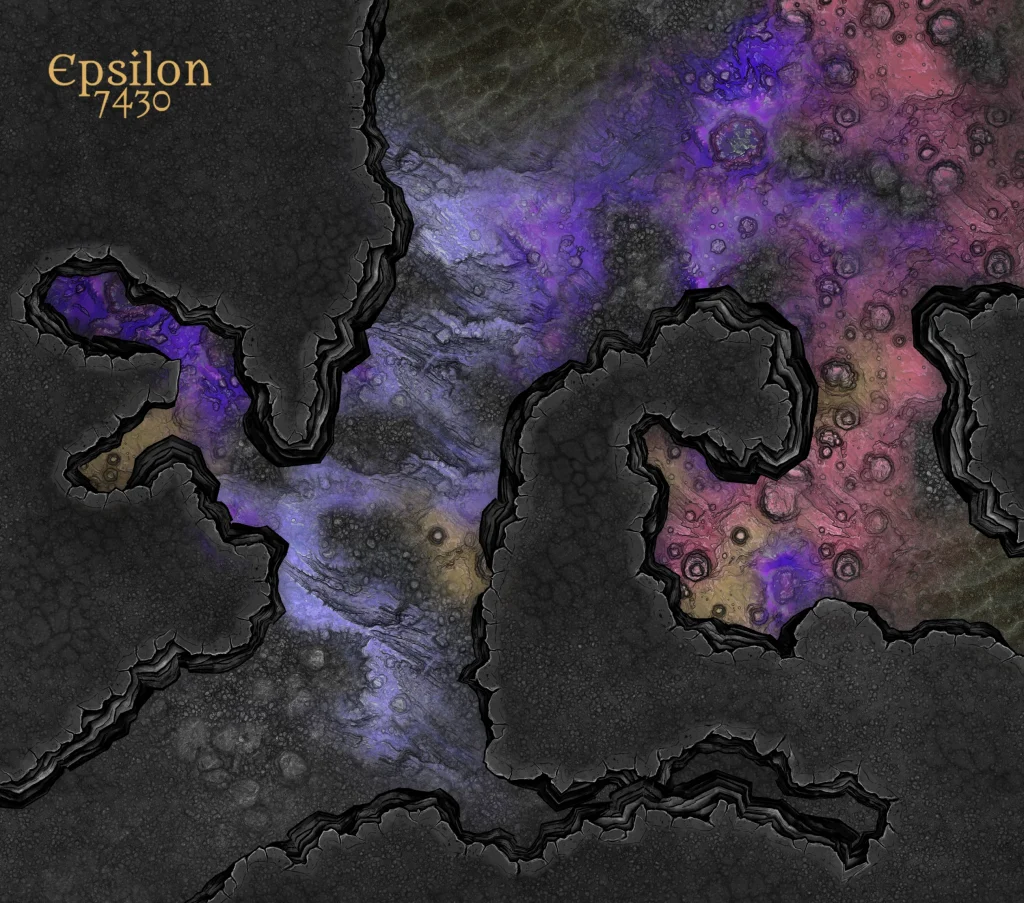 More information
The item has been verified to work with
Dungeondraft
.