Water Foam Paths by AoA
Paths to add foam effects to water
Creator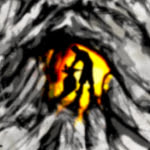 Description
These assets come in 3 different visual styles, each packaged separately.
[ATTACH type="full" alt="WaterFoamPath-min.png"]2323[/ATTACH]
Style 1 has a hard outlined appearance
[ATTACH alt="WaterFoamPath-Style1-min.png"]2324[/ATTACH]
Style 2 has a softer outlined look, but similar to Style 1
[ATTACH alt="WaterFoamPath-Style2-min.png"]2325[/ATTACH]
Style 3 is not outlined at all for those working in a more realistic style
[ATTACH alt="WaterFoamPath-Style3-min.png"]2326[/ATTACH]
License information
CAL-BY-NCR
Yes
Please contact me if you wish to use these commercially.
For those artists who wish to use these for patreon work (for both signed up patron only content and free content), then I am happy for you to do so, so long as you attribute and provide a link to my store page.
Attribution can be general on a website/patreon page/etc rather than with each work, so long as the work is accessed via that site.