AoA Mountains and Hills sample pack
Mountains, volcanoes and hills for Wonderdraft (free sample pack)
Creator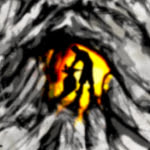 Description
This is the free sample version (personal use only) of the AoA set of mountains, volcanoes and hills.
You can purchase the full version on this website for either personal use only or commercial use.
Please make sure you read and understand the license information.
Assets are provided in both custom colors and sample color versions (except volcano smoke and lave, which are normal). Please view the image library to see the contents of the full asset pack (over 400 assets in total) and examples of it in use. The sample pack contains 6 no. of large mountains, small mountains, hills and broken hills. It also includes 1 no. modular volcano top and 2 no. modular volcano lava and smoke assets.
The full pack can be found here:
Non-commercial 
Commercial
License information
CAL-BY-NC-NS
Yes
Please read and make sure you understand the below license information before downloading this asset pack.