GF Futuristic Fantasy
The pack is made for a world without metals but with lots of magical crystals and stones, where flying islands are common, and the predominant architecture consists of white stone with blue crystal accents. But as most of the assets are colorable one can also imagine them in a city of dark elves, where black walls almost seem to ooze blood and the crystals power nefarious magical constructs. 
Includes:
Different floor types and overlays

Stone walls with crystal centers

Crystal walls and inlay paths

Paths in the wall design, for decoration or balustrades

Magical crystals, glowing and non-glowing

Pillars

Furniture and containers

Fountains and Sculptures

Stone and crystal stairs

Three vehicles (including a crystal-powered hoverbike and one with a moveable turret)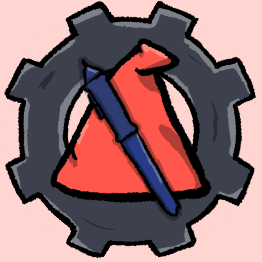 Free
More information
The item has been verified to work with
Dungeondraft
.
License information
This asset pack or map falls under the
Other
license.
This item has been uploaded by the original creator.
Additional notes
You may use my assets for all non-commercial purposes, no attribution required. So share your maps on reddit all you like! I only ask that you don't redistribute the assets themselves without my consent. Commercial use encompasses anything that helps you earn money, either by selling products or by promoting money-making ventures (like a patreon). Commercial licenses can be aquired on my patreon.
General Enquiries
There are no enquiries yet.