Walls, doors, floors, and windows are from TygerModernBasics
3 cash registers (colorable screens)
2 cash drawers (1 empty, 1 with colorable money)
1 Credit card scanner
2 shopping carts on their side
2 Shopping carts upright (colorable handle and seat)

Public Restroom assets
1 Wall mounted sink
1 Urinal
1 Commercial toilet
1 Wall type to create bathroom cubicles
1 Cubical door portal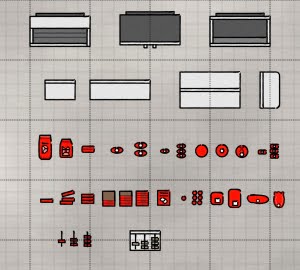 Store shelves
Display case
Freezer case
Refrigerator case
Short single shelf
Long single shelf
Double sided shelf
End cap
Store Products
Bags, boxes, cans, and meat packages of various sizes and shapes. All colorable.
1.7 additions
Display with trays
Tray
Lotto display
2 Magazine racks
Stocked refrigerator (colorable)
2 countertop revolving displays (colorable)
4 types of boxes alone and in groups (colorable)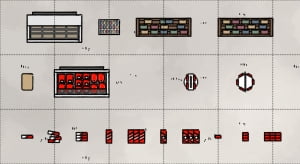 Other Tyger_purr Products
More information
The item has been verified to work with
Dungeondraft
.