Become a Patron!
This set is a collection of objects to create a roof. It predates the DungeonDraft roof tool but remains a useful tool.
I have also created roof textures for the roof tool here
Colorable tiles for creating a roof to fit your building.
3 different size awnings.
4 different styles with edges, corners, sides, tops with ridge and 3 sizes of tileable middle.
As well as angled pieces for roof valleys.
All tiles are built to snap into place when scaled 1/2, 1, 2, 3, or 4.
For best results turn off shadows when placing objects.
NOTE:The horizontal and vertical styles can be a bit disorienting when placing. If the lines don't match up something may not be rotated the way you think. I have found it best to use the HipCenter piece to figure out which way is up because it will point you the right direction.
Here is a color coded example of how the different pieces can be stacked and arranged to achieve the desired results.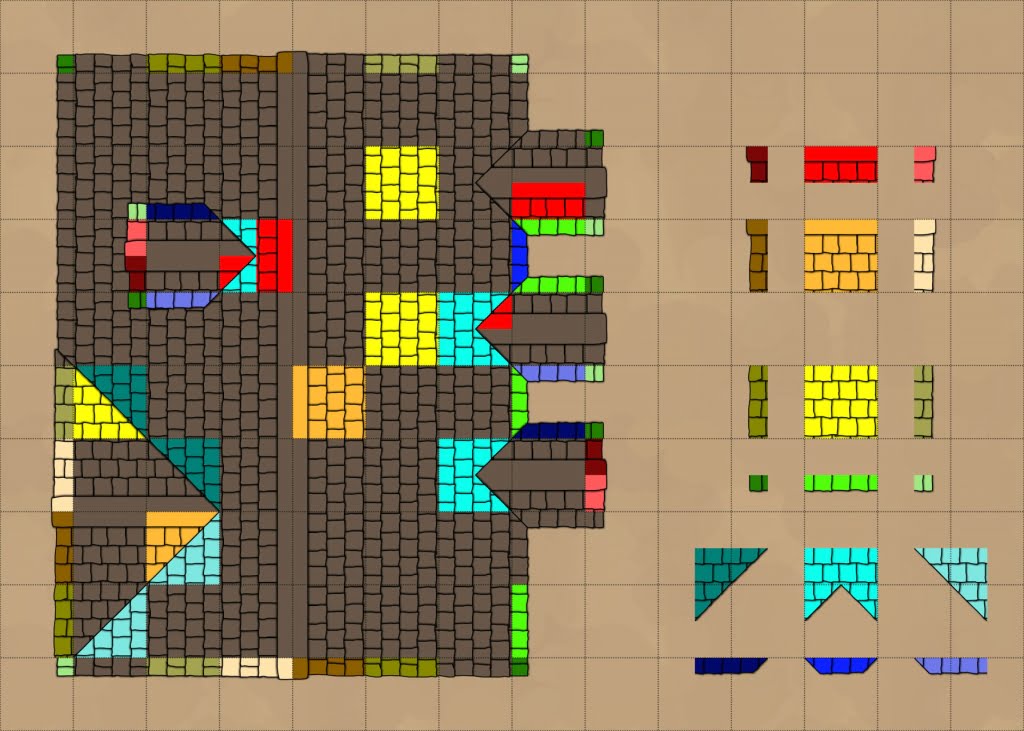 More information
The item has been verified to work with
Dungeondraft
.