Building on Architect's Pack #1 (pun intended), pack #2 provisions some important accessories, such as doors, windows and lamps, as well as lots of ornamental flair.
The Dungeondraft Architect's Pack #2 includes 230 unique assets and a high-resolution encounter map.
5 doors, with and without handles (because you might want to add handles from other creator packs).  Available as portals and objects.
16 variations of door frames.
25 window variations, including leaded glass and different numbers of glass panes and sizes.  Available as portals and objects.
18 large and 24 small pillars, matching many of the walls found in Architect's Pack #1 (the holes in the middle are intentional – you can fill them in, or use them as a well, or a crypt entrance, or something else).
15 gorgeous lamps (squares, circles and hexagons) as well as 4 size variations of a wall lamp post.
13 variations of colored lighting effect objects, including full circle, half circle, quarter circle, and different colors (because fancy lamps cast fancy light).
3 true lights that match the lighting effects.
11 stunning decorative tile objects.
31 beautiful platform objects.
6 stair overlays.
3 stair paths – 1 cell width, 3/4 cell width and 1/2 cell width (because narrower stairs can be interesting)
24 untiled stone floor patterns, in black, rusty-brown and green variations (especially useful for stair underlays).  Also packaged as terrain.
2 ink paths – the first is a softer version of the black ink path found in Architect's Pack #1.  The second is a stair edge, that you can use to make your own stairs in unusual shapes, that match the stair overlays – a critical path! (Master Builder inside joke).
22 ornamental paths that can be used as stairway railings or just for extra flair.  Two of the paths match the fancy pattern for wall #9 in Architect's Pack #1 and enable you to have a double-sided wall with the same pattern. 
"Galen's Library" map, 12×10, 256ppi (an expanded view of this pack's promo pic at full resolution without title watermark – extends the scene included in Architect's Pack #1).
"Oculus Tower" map placeable, 10×10, 256ppi.
This pack is licensed for commercial use.  A personal use version is also available in my store.
Disclaimer: This pack contains assets that were procedurally generated with the aid of creative software powered by machine learning.  The resulting images were significantly post-processed to improve quality, style-matching and usability.
Visit https://ko-fi.com/epsilon7430 for my free maps and to support my art.
Sample Map – "Galen's Library", showcasing assets from Architect's Packs #1 and #2, as well as my Rock Terrain Pack 1 and 2, Water on the Rocks Pack, and Horror Terrain Pack.  Also featuring many interesting assets by White Fox Works.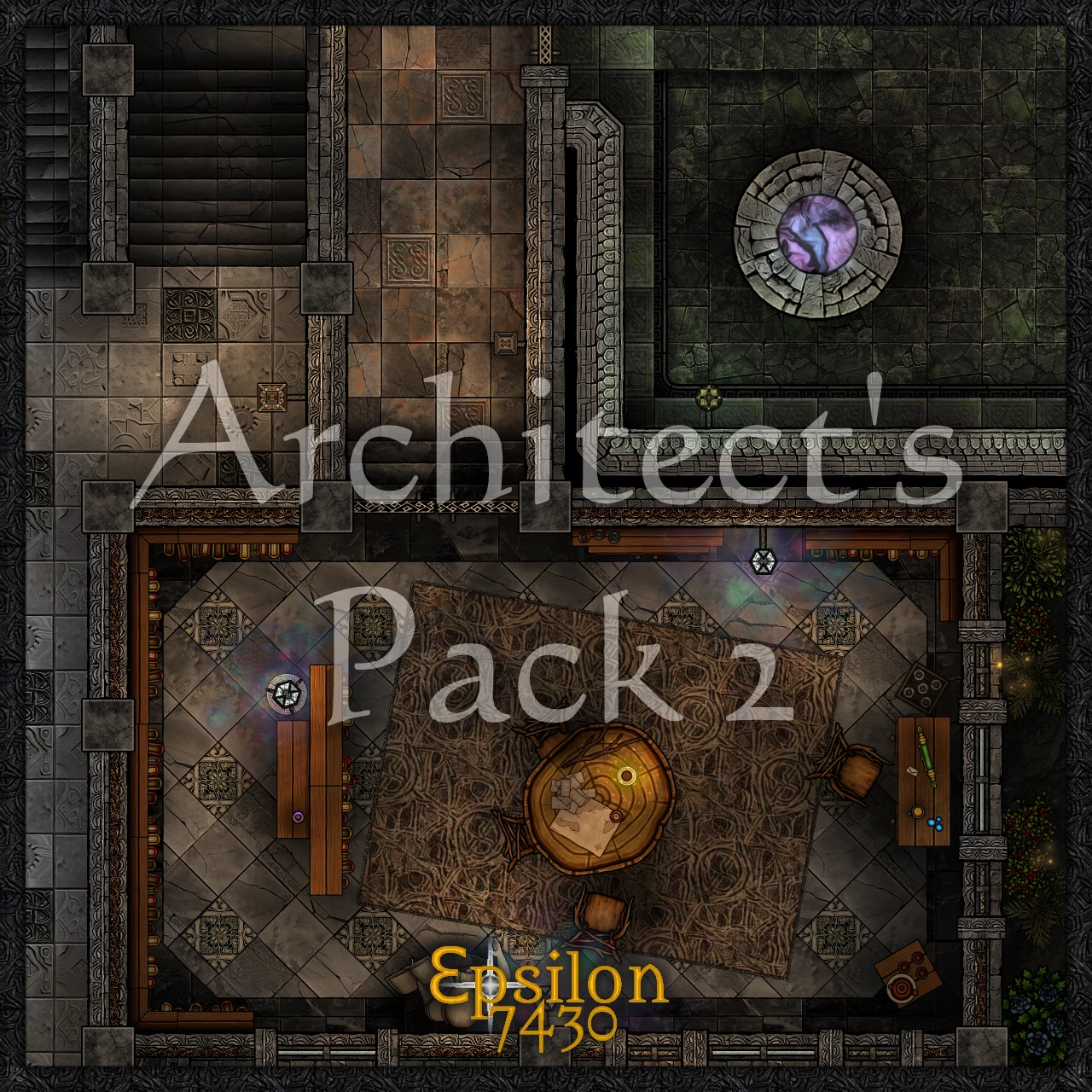 "The Oculus Tower" map placeable, made with assets from this pack and Architect's Pack #1.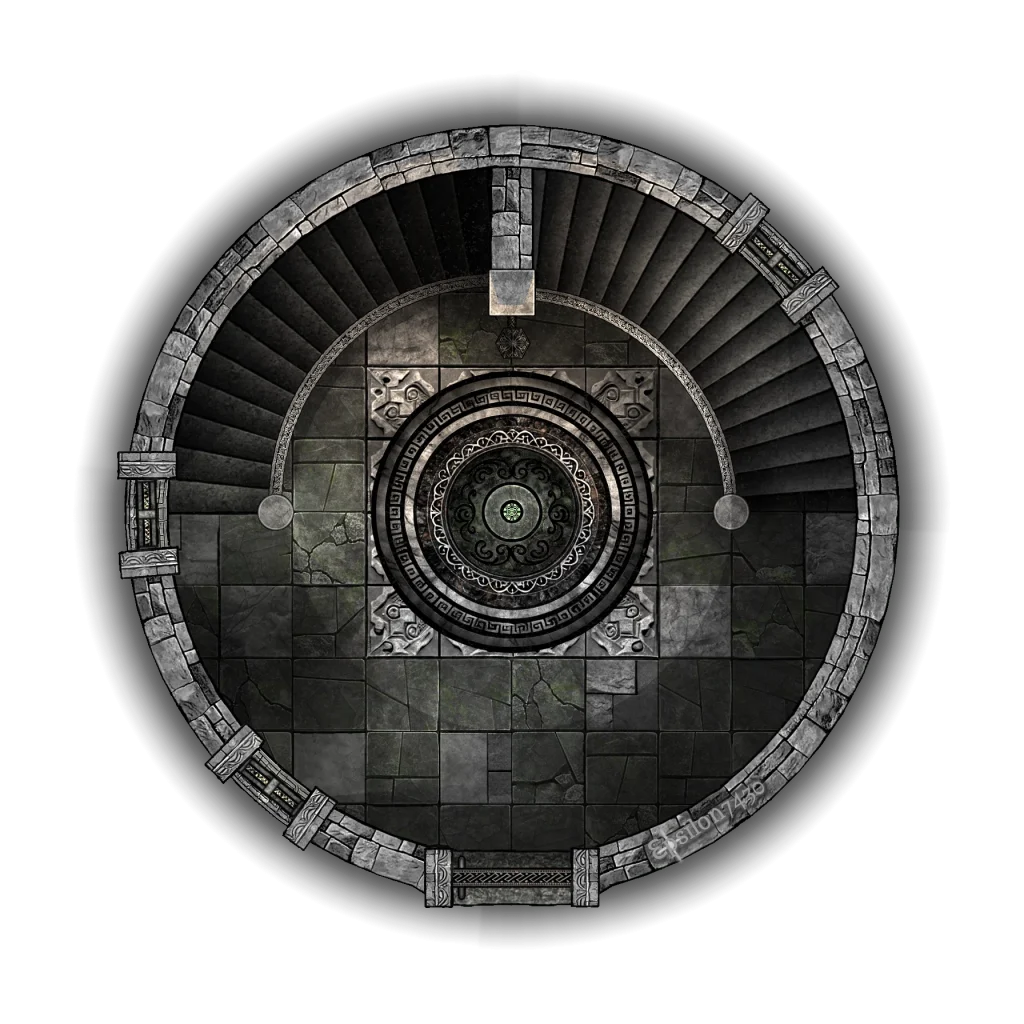 More information
The item has been verified to work with
Dungeondraft
.