Control panels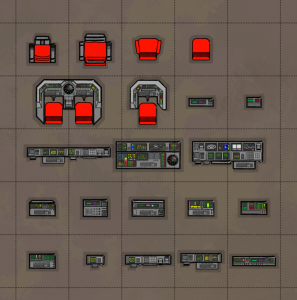 Capitol weapons
Engine parts, hatches, engine nozzles, and premade engines
More engine part, wall panels, and wheels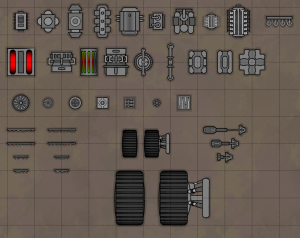 Structural parts with columns, beams, walkways, and ladders
Example use of structural parts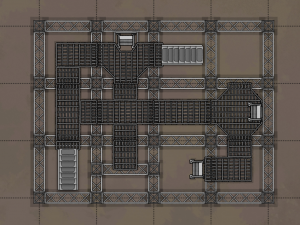 Shuttle craft and fighter
Colorable shapes to fill in and build custom parts
Paths for wires and hoses in 9 colors and 3 widths.
Safety stripes in red and yellow
Hoses in 2 widths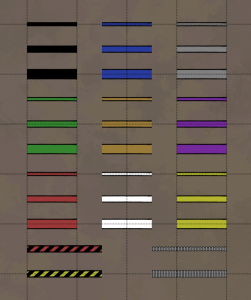 Four different floors.
Thick walls for Ship hulls
Thin walls with 3 different ends for inner walls
Thick wall portals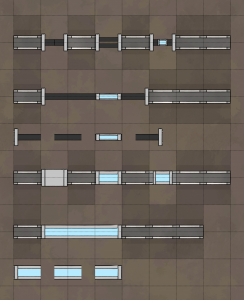 Thin wall portals
Premade compact restrooms
1 with just sink and toilet
2 with sink, toilet, and shower head on wall (shower head location on different walls)
3 Premade 1×2 square bunks. single, double, and triple.
2 different cryo chambers
More information
The item has been verified to work with
Dungeondraft
.