Japan Odani Castle / Fortress Map – DungeonD...
Hello, I am strong beginner in DungeonDraft but I am making a D&D campain during Sengoku Period and making Some Japan Castle / Fortress Map for it. I guess no one need my ugly maps XD But i tried to reproduce "near" what historically it looked like. So if you want to use it for any reason, please feel free to !
Creator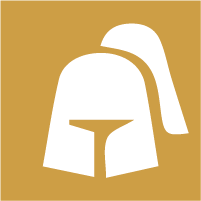 Private Message
Description
Thanks a lot to Everyone making assets I could use !
Please check the Assets list to see which ones I used ! They are really great !
If I used Assets from someone who don't want me to share map using them, please tell me, I will remove the map.
License Information
License Type
CAL-NR
Posted by original creator
Name of creator
License Notes




Commercial License URL
Map Information
Assets used in Map

2M Japanese Castle Oshiro Pack by 2-Minute Tabletop

Antediluvian Architecture by Stovetop

Canny_OrganicFlesh by Cannyjack

CH - Forest Demo by Crosshead

FA_Starter_Pack_v2.0 by Forgotten Adventures

Gogots Maps-Ruins by Gogots

Lost Lands Castles by Lost Lands

TC Floors V1.01 by Tom Cartos

Geordi's cliff material brush by Geordie_LaForge_

The Dungeon Drafters by Crosshead

Gogots Maps-Water by Gogots

TC Artificial Assets V1.02 by Tom Cartos

Crave's Lights 1.6d by Doug Craven, Ajax, Ontario, Attribution-NonCommercial (CC BY-NC)

Gogots Maps- Shadows & Lights by Gogots

2M Japanese Castle Oshiro by 2-Minute Tabletop

2M Japanese Castle by 2-Minute Tabletop

TC Buildings Assets V1.02 by Tom Cartos

Oriental by Silvia Crow

Expanded Nature Vol. 2 Desert by Scott Avery

Map Size

128*128

Map Theme
Map Style
Content Information
Category
Tags
Asset Series
Vendor
Software Information
Verified to Work With
Mythkeeper Compatible
Follow this creator!And stay updated on new content, blog posts, updates and more by this creator!
Changelog
Documentation
How to Install
Wiki